our narrative
The narrative is set in a near future where our team acts as a group of researchers re-visiting an old research site in a e-waste landfill area that became too dangerous due to toxicity levels.
Luckily, the site can now be re-visited using a robot built for toxic conditions that is stationed on-site and controlled remotely. Participants act as a volunteer to operate the robot and are given a mission: to identify and mine electronic devices to reduce toxicity and collect materials for our research.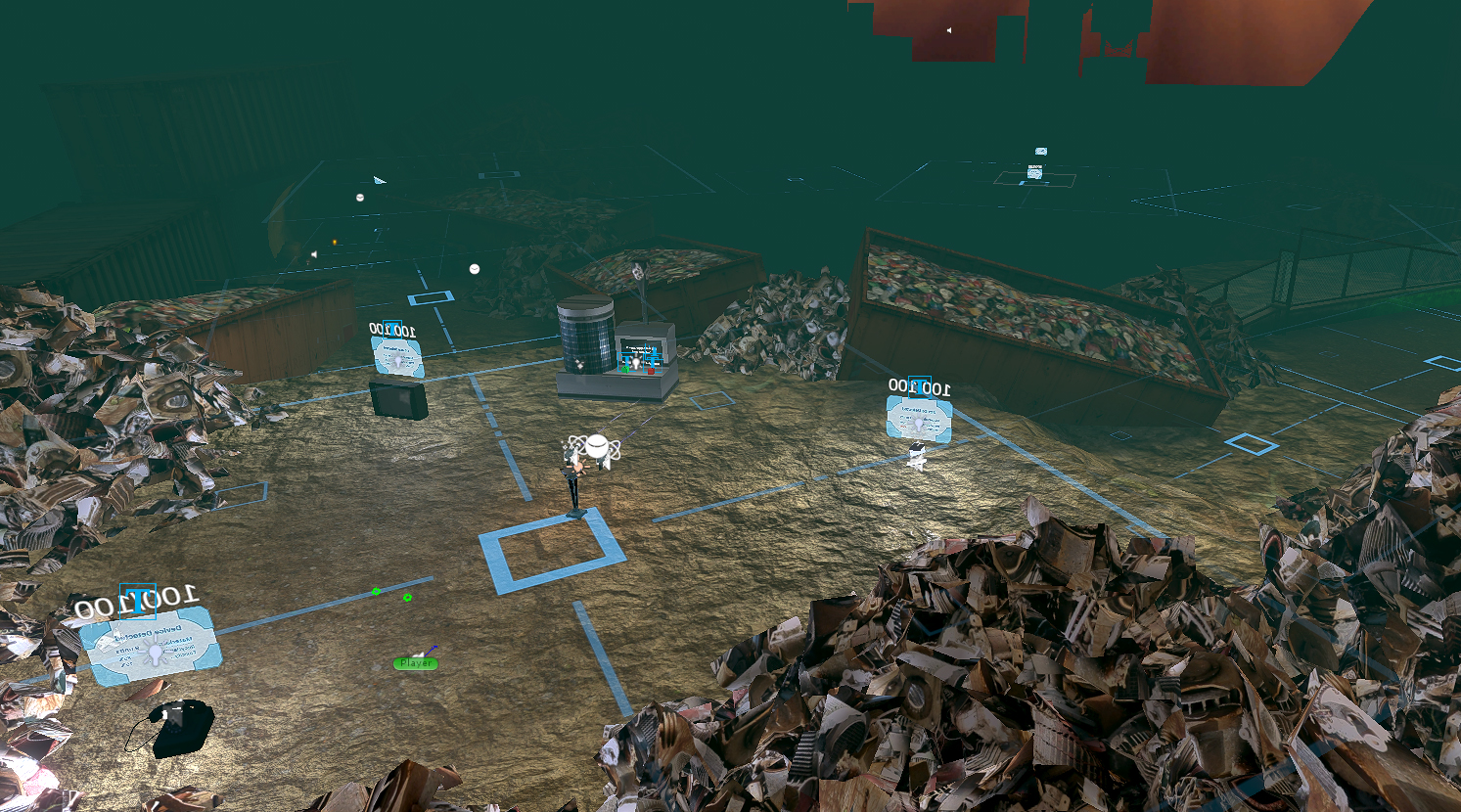 core interaction
The ​core interaction ​is participants use the mining tool to collect materials from devices, and restore it using a Tool Vendor machine by deciding to either repair or print a new one.
We scoped down features and focused on our "Repair vs. Print New" feature (Tool Vendor) as it provides participants an option that can actively influence the environment and increase challenges; also better related to our goal on creating a shift.
I am responsible for the interaction design for this Tool Vendor experience in "decide" stage and deposit pipe in "re-create" stage. As both should have common setting and UI controls to avoid participants learning twice, I focused on the research, design and prototype of Tool Vendor, then worked on deposit pipe near the end of prototyping stage.